The Wedding Band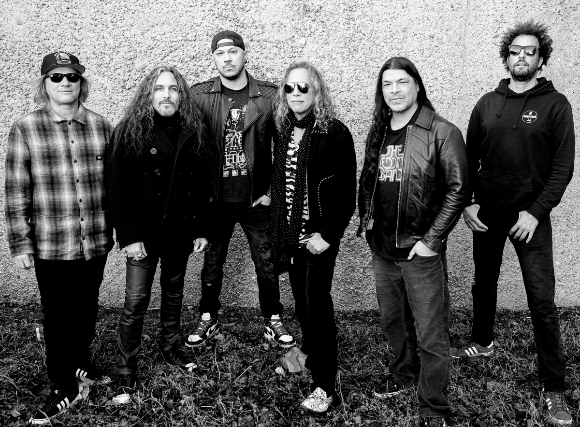 The Wedding Band is not just your ordinary cover band. Perhaps they are - but the band members are FAR from typical and all recognizable names.
TWB has been bringing an impressive and unexpected musical lineage to every performance since their original formation on the island of Oahu by Kirk Hammett and Rob Trujillo, with their first gig actually taking place at a Waimea Falls wedding. With this dynamic duo at the helm, this sonic ship carries a rotating crew of eclectic musicians, including early recruits Whitfield Crane and Jon Theodore, as well as Doc Coyle, Mark Osegueda, and others.
A band that will bring you a slew of hard rockin' funkified jams and classic covers that could shift between AC/DC and Curtis Mayfield or Black Sabbath and Kool & the Gang with a selection of die- hard punk classics weaving in and out. Rest assured that no matter where the needle drops, the Wedding Band will get you moving, grooving, and rocking. While every show comes with mystery guests and sonic surprises, one thing that stays true is that The Wedding Band delivers an evening you won't soon forget!